Erica M. Frey JD
Erica M. Frey JD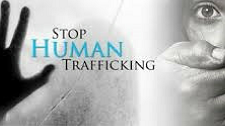 UMW Monday, June 26, 2017 Program
details
My name is Erica Marie Frey and I am a native of Beloit, Wisconsin. I recently moved back to the Stateline area after completing my law degree in North Carolina. Since I have been back, I have joined forces with
The Rock County Anti-Human Trafficking Task Force
. Before I moved away, I was a Probation Officer for Winnebago County in Rockford Illinois, and while in law school, I helped solve and prosecute Cold Rape Cases for the Charlotte-Mecklenburg Police Department. The cold case unit is notable and has been on the
First 48
, the
Hunt with John Walsh
, and the
Bones
series.
Also, while in law school, I worked to combat against Human Sex Trafficking (HT) in Charlotte, North Carolina, which is currently ranked around sixth in the nation. Charlotte is a hub for HT due to its international airport, the neighboring city Atlanta, sporting events such as---- the Panthers, Hornets, and NASCAR, and Charlotte is also the second in banking after New York City, and the Trucking Industry is extensive. I was inspired to help fight for exploited youth after taking a HT law class and meeting my dear friends, Lanie and Joy.
Lanie is a second-generation HT survivor who travels the nation combating against this evil. Her mother was trafficked, and at the age of three, Lanie started being trafficked after Child Protective Services placed her in foster care. Lanie has created a foundation to help redeem exploited women and children in Charlotte. She created this organization after saving a girl by the name of Joy. Lanie created what is called Redeeming Joy (
www.redeemingjoy.org
), and has been redeeming Joy ever since.
A few years ago, I had reached out to Lanie and told her it was my calling to help fight for exploited youth. Not only do I want to help rescue, redeem, and restore these exploited youth, I want to restore them by enforcing the restitution that is owed to them. Around this time, I told Lanie that I had just gotten married and I was having a hard time deciding to take his last name or keep my maiden name. I told her this was such a big deal to me, because your name is your identify, it's who you are. Her and I had a conversation about how these exploited children have their identity and names taken away from them every day. I decided I would take my husband's last name, and I had recognized that this was the next step along my spiritual path. My name is Erica Marie Frey now, and my life purpose is
F
inding Remedies (for) Exploited Youth, Freeing & Redeeming Exploited Youth, and Fighting (for) Restitution (for) Exploited Youth
. This is who I was meant to become, and what I stand for now.
After working in this field, across the board.........the three main barriers are.......1. Funding to help exploited youth, 2. Children cannot give consent to receive help without a legal guardian's permission or CPS involvement, and 3. State/Gov't failing to Prosecute these types of cases and ultimately not giving the child restitution to make them whole (revert back to #1 issue). I have talked to many Prosecutors that say if they cannot get the HT charge, they will get them on drugs or another charge. Well that is fine, but it doesn't allow for the victim to get restitution for HT. Where is the justice?
Attached to this email is a brief overview on what I will be presenting at the Edgerton United Methodist Women's luncheon on Saturday May 20, 2017.
I look forward to this community service opportunity.
Thank you kindly,
Erica M. Frey, JD