Edgerton Community Play Group
Edgerton Community Play Group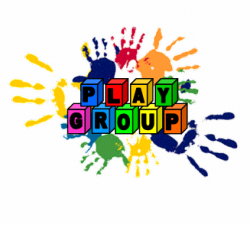 The Edgerton Community Elementary School, two community parents, and the Edgerton United Methodist Church joined together to provide the Edgerton Community with a safe, secure and stimulating environment to enhance development and education of children through play and interaction in a parent involved community-based playgroup.
As a result, the Edgerton United Methodist Church opened up its doors to the playgroup. The cost of the playgroup is
free,
meeting every Wednesday morning from 10-11 AM (or later).
So, parents, grandparents, and caregivers of little children are all welcome to Stay and Play!!
Also, the Edgerton School District provides services in the areas of early childhood development, speech/language, occupational and physical services to children and their families if needed.
Each month there is a new theme to base the play, and storytime, activities around. While at playgroup, the first 30 minutes is devoted to playing and fine motor activity (painting/cutting). In the last 30 minutes, children do singing, matching and a story.