Edgerton Community Play Group
Edgerton Community Play Group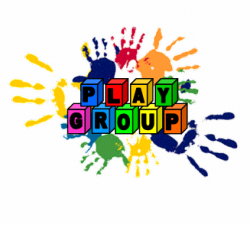 Eight years ago the Edgerton Community Elementary School, two community parents and the Edgerton United Methodist Church joined together to provide the Edgerton Community with a safe, secure and stimulating environment to enhance development and education of children through play and interaction in a parent involved community based playgroup.
As a result, the Edgerton United Methodist Church opened up its doors to our playgroup. The cost of the playgroup is
free.
We meet every Wednesday morning from 10-11am (or later).
So, parents, grandparents and caregivers of little children are all welcome to Stay and Play!!
Also, the Edgerton School District provides their services in the areas of early childhood development, speech/language, occupational and physical services to children and their families if needed.
Each month there is a new theme to base the play and story time activities around. While at playgroup, the first 30 minutes is devoted to play and fine motor activity (painting/cutting). The last 30 minutes, we do singing, matching and a story.
It's been truly a blessing for all of us involved to be here at this church. Pastor Barb and church members have definitely made the playgroup feel so welcome and wanted. Thank you so much for allowing us to keep meeting here!