Electronic Giving
Electronic Giving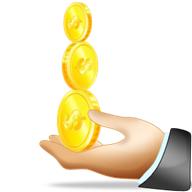 Electronic giving is a convenient way to set up your weekly, monthly, or bi-monthly giving to be automatically withdrawn from your checking or savings account on a regular basis. You set the amount you want to give and when you'd like the amount to be withdrawn and we'll take care of the rest.
Electronic giving is safe and saves you the trouble of writing a check each week or each month. Set up is as easy as completing the Electronic Giving Form found on our
Newsletters & Forms
page and submitting it along with a voided check to the church office. Should your situation change and you need to make a change in your giving, simply complete a new form with your changes.
If you have questions about electronic giving, please call the church office at 884-6931.