Children's Church
Children's Church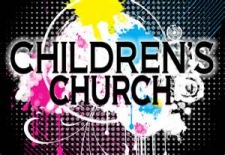 Preschool age to 5th grade, 2nd and 4th Sundays during the Pastor's Message time.
All children ages 3 through 5th grade - Start church with your mom, dad, grandparents or other family members, then walk up to the classroom after Children's Time in the service.
We will sing, dance, role play Bible stories, explore science activities, create art, and much more! Our group then joins family back in Fellowship Hall for snacks! Every couple of months we share our songs and dance with the adults in the congregation that are too "big" to join us for Children's Church!
Volunteers are always needed so that we can follow the Safe Sanctuary policy! Middle and high school youth - great opportunity to earn credit for the Community Service Graduate honors and cord or just to serve Christ!
Children's Church is led by Barb Gausman along with some high school helpers. Call or text Barb at
608-449-4915
.