G.I.F.T.S. Men's Shelter
G.I.F.T.S. Men's Shelter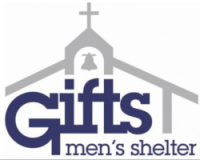 God is Faithful Temporary Shelter
is a program for homeless men in the Janesville, WI area. Edgerton United Methodist Church partners with Cargill UMC in Janesville to provide a meal during the weeks the GIFTS program is housed at Cargill. This year we were able to prepare three evening meals and three breakfast meals because of the generosity of our church community. Our Missions Committee and our UMW also provide financial support through annual donations.
The GIFTS Shelter opened on Christmas Eve 2007 by 4 cooperating churches after several Janesville Citizens noticed that there wasn't any shelter for homeless men in the Janesville area. Women and children had options but men were left to their own resources. Today 37 churches are involved in the operation of the shelter by providing a place for the men to stay and meals from Sunday through Saturday Night. Some Janesville churches host the men for a minimum of one week at a time while other churches in or near Janesville provide meals and volunteers as they are able. In addition to the "church shelters", there is also a GIFTS Resource Center that opened in 2013.
The Center offers materials, technology, and personal assistance to help the men connect with established community resources. Each guest receives an evaluation by a volunteer Master's Level Social Worker, who creates a social history. The guest then partners with a volunteer to help them create an individual life improvement plan based on the social history which guides their efforts and allows them to respectfully regain their footing in society. (Taken from Gifts-Shelter.org website)
Besides preparing and serving meals, there are other ways that we as a church can support the GIFTS Program.
GIFTS needs prayer warriors!
Specific prayer requests are listed below:
Praise for all the blessings God continues to bestow on this ministry.
Wisdom for GIFTS leadership as they continue to work in the direction the Lord is leading.
Strength for the staff and volunteers who work with the men on a daily basis.
Courage for the men we are serving as they work toward claiming the life the Lord intends.
Also, they can always use the following items:
coffee
creamer
sugar
snacks (nuts, granola bars, crackers, etc.)
paper products (plates, bowls, napkins
cups, plastic silverware
paper towels, Kleenex, etc.)
men's underwear
long underwear
socks
jeans
sweatshirts
shoes/boots
cold medication (no alcohol)
cough drops
allergy medication
pain reliever (Advil or Tylenol)
3-in-1 Body Wash
Shampoo/Conditioner
razors, and shave cream
Finally, Financial contributions to GIFTS provide direct assistance to the men as they seek to improve their lives. Contributions of $7.90 provide one month of services at the Resource Center!
GIFTS accepts no government funding
but relies solely on community support. Volunteers logged more than 25,000 hours last year which helps keeps GIFTS' costs low.
If you would like to contribute to GIFTS, please send your donation to:
GIFTS Men's Shelter
P.O. Box 788
Janesville, WI 53547