Hyo-Won Park
Hyo-Won Park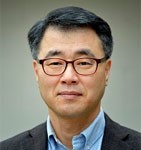 Rev. Hyo-Won Park
July 20, 2016
7 PM

The Rev. Hyo-Won Park serves as a new church planter in St. Petersburg, Russia. Familiar with the area from time previously spent there, Rev. Park is working with the leadership of the St. Petersburg District in identifying opportunities for new congregations.

One of the area's objectives is to start and develop congregations that can become self-sufficient within the United Methodist connectional system. Hyo-Won is a native of Seoul, Korea, where he earned his degree in theology from Methodist Theological University.

He served as a small church pastor and also as a military chaplain in a mountainous area in the DMZ (Demilitarized Zone) separating North and South Korea. He then studied in Germany and then went to Russia on behalf of the Korea Methodist Church and engaged in mission work in St. Petersburg. After five years, he was invited to take a pastoral charge in the Wisconsin Annual Conference in the United States.